Well sometimes you get a job that just flat out fails.
In this case I removed a set of rear hatch seals that were factory fitted from a rear hatch that was minted, no swollen middle section.
The swollen corners of the middle section of the hatch is a common problem the hatch does not seat properly as it can sell by MM, yip really so the centre has to pull in more.
In this case you can see the difference in the size of the profiles, end result is same as i had on my chamois DDG and the hatch ends up wanting to stick out about 10mm.
While some people might think the way forward is pack out the hinges and make new catches for the hatch lock and put the middle under loads of pressure quite frankly, bollox to that.
The rear hatch should sit FLAT in the recess, not stick out like a certain reality tve persons back side. Our imps do not need a large booty
So unlike most of the success sotories this is a fail
The seals in this example are UK sourced and same as supplied by club spares unfortunately, it will be mentioned no-one else complains, but then again most people will be told to fit hinge packing pieces and longer keepers for the lacth and live with the hatch sitting proud.
I have more seals on the way to try from a bit further away than UK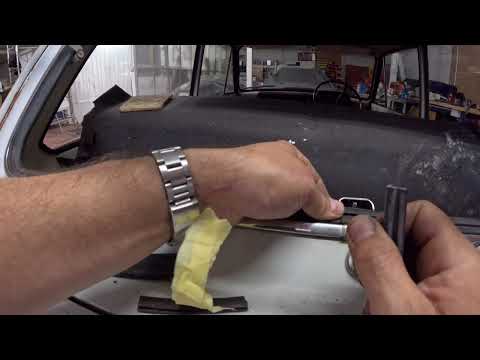 John